Yesterday I dressed my kiddos in matching t-shirts and and Colin's preschool teacher told me he spent the ENTIRE class talking about his t-shirt was the same as Jill's.  At what age do kids no longer think it's cool to match?
In case your kids aren't as excited as mine about wearing identically matching t-shirts, I came up with some outfit inspiration for my upcoming mommy & me photo event (sidenote:  haven't booked your session yet?  I have one spot left and it's the perfect Mother's Day gift!).  Check out these cute looks I put together from OldNavy.com.  They're comfortable, well coordinated, reasonably priced & will work all summer long!
WHAT TO WEAR FOR MOMMY AND ME PHOTOS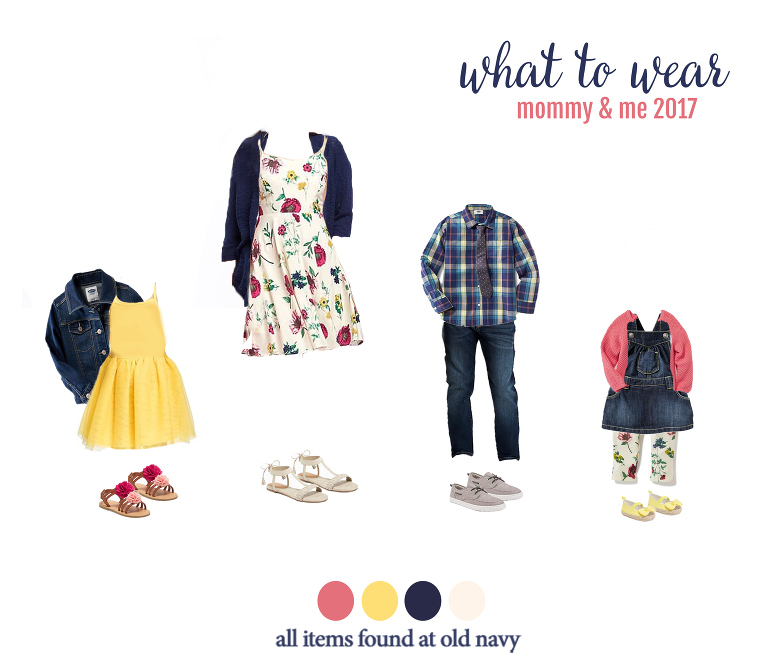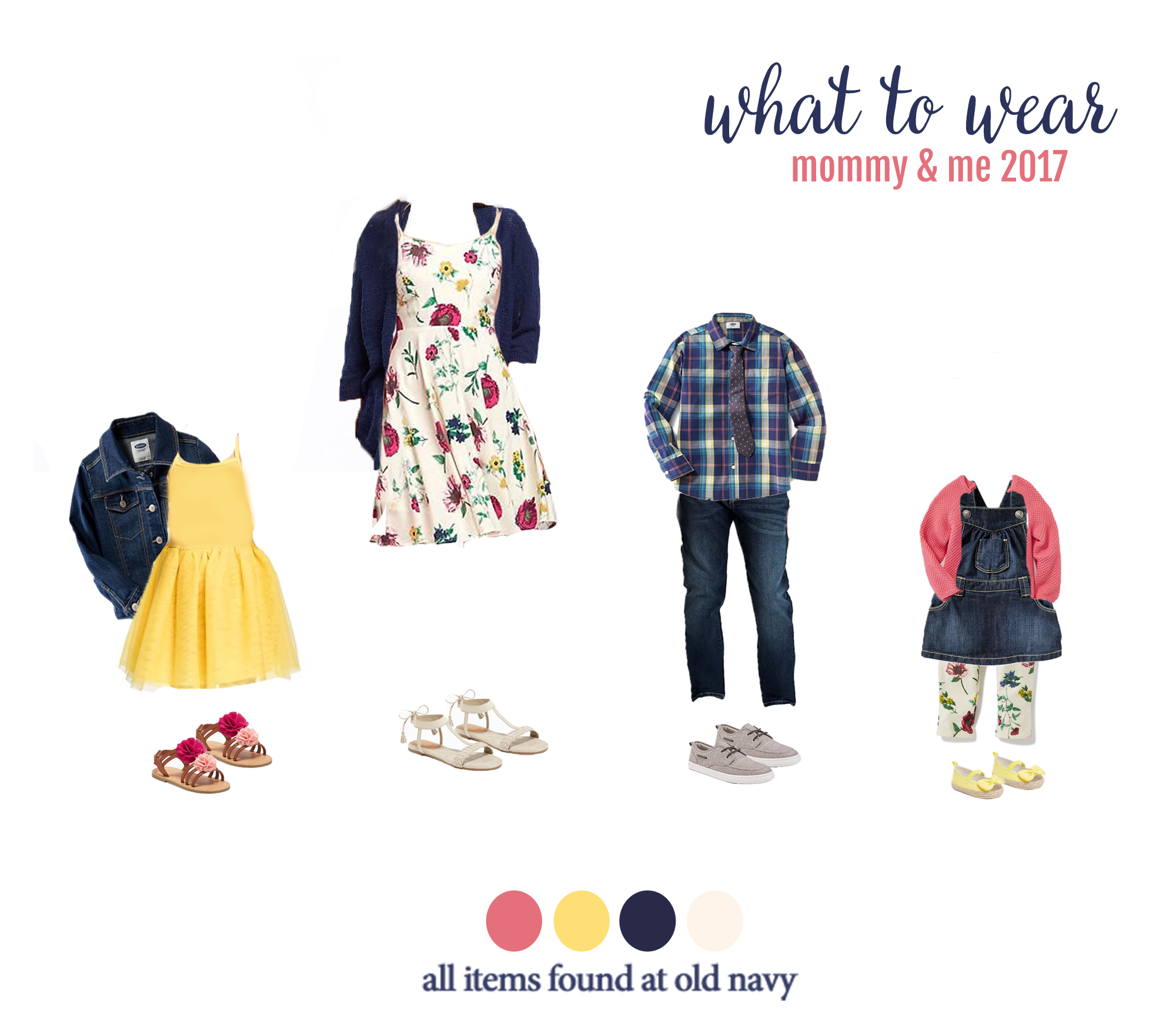 girl:  jacket  I  dress  I  shoes
mom:  sweater  I  dress  I  shoes
boy:  shirt  I  jeans I  shoes
baby:  jumper  I  leggings  I  sweater  I  shoes

Looking for more outfit inspiration for your photo session?  Check out last year's mommy + me outfit ideas or some of my other 'what to wear' blog posts.
Disclaimer:  This post contains affiliate links.  If you purchase a product through an affiliate link, you will pay the same price, but I receive a small commission.  I appreciate your support of my blog!