Is anyone else not really sure about what season we are actually in right now (at least in Seattle)?  I put away the winter coats a month ago when the temps were in the 80s.   But then we visited Vashon Island two weeks ago and I was shivering on the beach in my raincoat & started losing feeling in my toes.  But then this weekend we hooked up the air conditioner for the kids room on Saturday & practically had to turn the heat on by Sunday night.  I'm so confused!
So, anyway, I've decided that here on the blog it's time to get ready for SUMMER.  Check out these cute looks I put together from OldNavy.com.  They're simple, well coordinated, reasonably priced & will work all summer long!
what to wear for summer family photos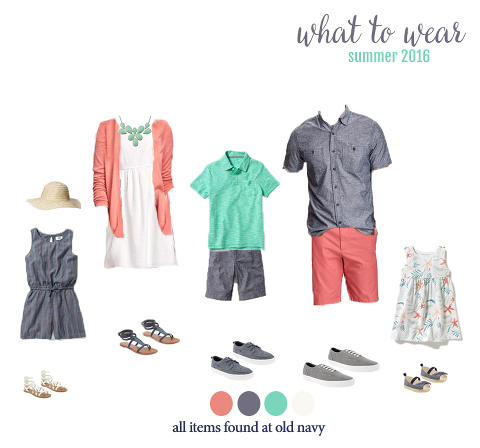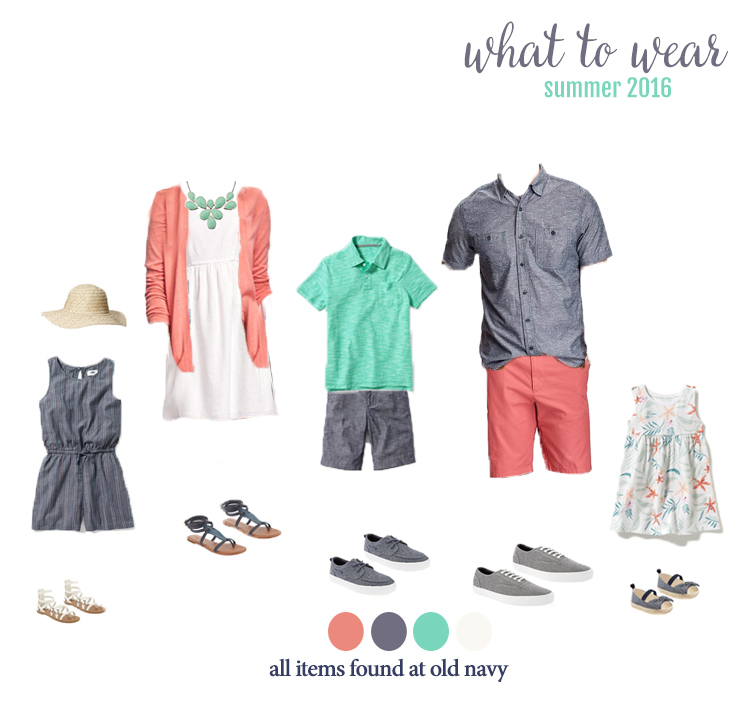 girl:  hat  I  romper  I  shoes
mom: necklace  I  sweater  I  dress  I  shoes
boy:  shirt  I  shorts  I  shoes
dad:  shirt  I  shorts  I  shoes
baby:  dress I  shoes

Looking for more outfit inspiration?  Check out my spring what to wear looks (mostly still available at oldnavy.com)!
If you receive my newsletter, you already know that my summer calendar is ALMOST FULL!  I have room for one more Playdate with Miss Freddy & one more family photo session.  Also, I'll be announcing some family mini sessions for late July to fit in clients who weren't able to snag a time on my calendar (so be sure you're signed up for my newsletter so you don't miss that announcement!)
Disclaimer:  This post contains affiliate links.  If you purchase a product through an affiliate link, you will pay the same price, but I receive a small commission.  I only share products I love from companies I trust.