"Looking forward to your visit!  What would you like to do while you're here?"
[silence]  "uh…..I'll leave that up to you since you know more about the city than we do."
"So, there's nothing in particular you want to see?"
[long pause]  "You know what's best!"
We have lived in Seattle for less than a year, but have had a steady stream of visitors.  And for those that play the 'I-don't-know…what-do-YOU-want-to-do?" game, I've developed a solid list of activities for when I need to play "tour guide."
---
SEATTLE SIGHTS WEEKEND ITINERARY
FRIDAY
Take a hike.  When you see it daily, you can forget how the mountains & enormous evergreens initially took your breath away. There is so much outdoors to explore in the Pacific Northwest.  For the moderately adventurous, I recommend hiking Rattlesnake Ridge.  For the less adventurous, walk the trails of Discovery Park or visit Snoqualmie Falls.  For visitors that don't mind a little bit of a drive, check out Deception Pass.
In the evening, take the Seattle Underground Tour!

SATURDAY
Start the day with breakfast at Pike Place Market.  So many delicious options, guaranteed to satisfy even the pickiest visitor.  While you're there, swing by the Gum Wall for a photo and grab coffee at the Original Starbucks.
Then, walk down to the waterfront for a ride on the Seattle Great Wheel.
Next, head over to the Chihuly Garden and Glass Museum.  This is beautiful day or night.
Right next door you'll find the Space Needle.  Go ahead and take a ride to the top [because, well… it's Seattle… you just have to.]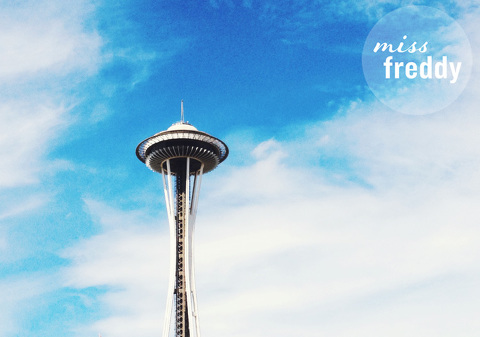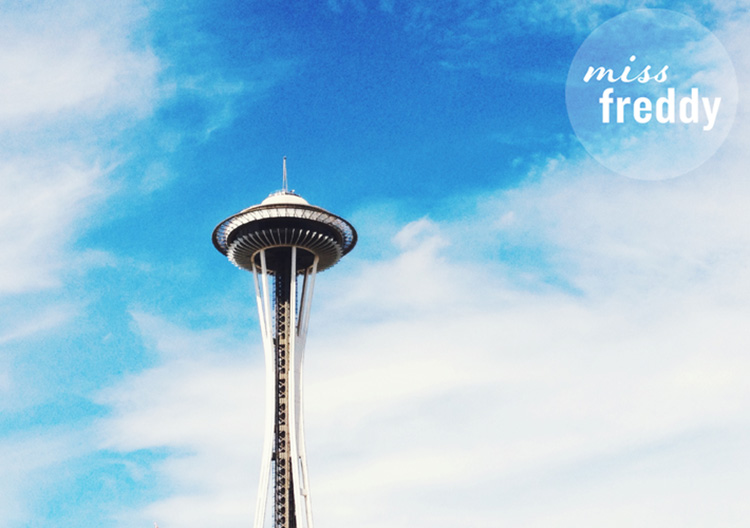 SUNDAY
Start the day with a famous Top Pot Doughnut.  If you visit the one in Ballard, be sure to say hi to the Fremont Troll.
For the rest of the day, choose-your-own-adventure:
Take the ferry to Bainbridge Island
-OR-
Visit Alki Beach in West Seattle
Some additional suggestions for visitors with young children:
Stop at the Seattle Aquarium after your ride on the Great Wheel.
The Duck Tour is another great, kid-friendly way to see the city.
Or for the more senior crowd: