In my last day in the life post, Colin was 18 months old and had just started walking.  Even though our routine has stayed pretty similar, I knew I wanted to fit in one more 'day in the life' before we welcome another little one.  I have a feeling I'll enjoy looking back at these photos, remembering simpler days, just me & Colin.
As I near my due date, our schedule has gotten a little quieter.  On this particular day, we didn't have a playdate or any scheduled activities so I knew it was a great time to carry along my camera and document a few of our favorite things right now.  And as I edited these photos, it was clear that, for Colin, that boils down to three things:  stuffed animals, books & rocks.
September 11, 2014 [Colin is 21 months]
To start, photos of my boys first thing in the morning.  I love Colin's bedhead & Colby's 'I'm too comfortable to be disturbed' look.
When Colin gets out of his crib, he heads straight to his stuffed animals.  It's been a long night away from most of them.  They are greeted with kisses & hugs.  Currently, Mickey & Monkey are his favorites.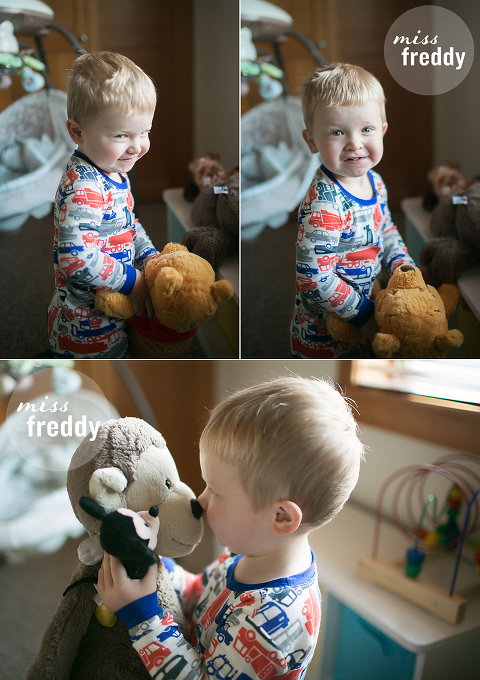 After breakfast, we get dressed for the day.  Most days we have a playdate or activity in the morning, but since today was quiet, we did some flopping on Mom & Dad's bed.  Colin brought Monkey & his current favorite book – We're Going to the Farmers Market [SUCH a cute book] – and snuggled up next to the baby bump for a story.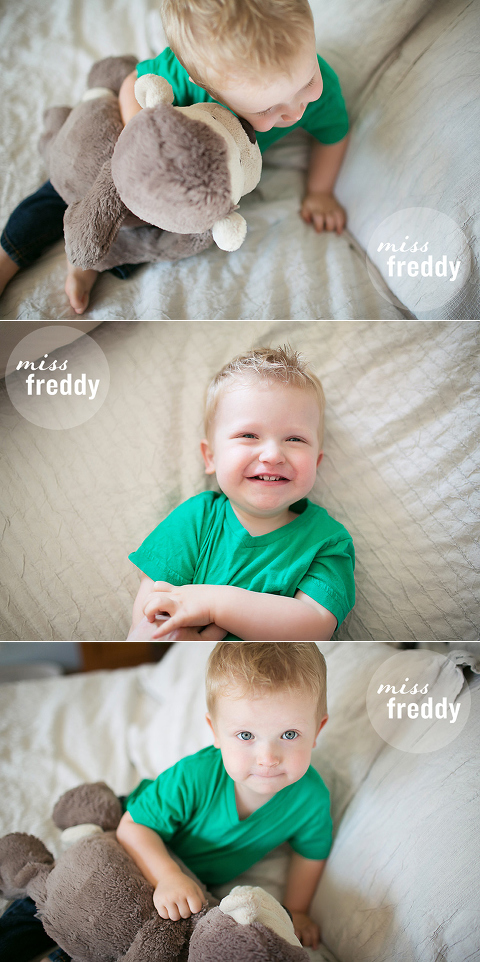 Then he got another stack of books and paged through on his own.  I love watching him lift the flaps as he reads Where's Spot.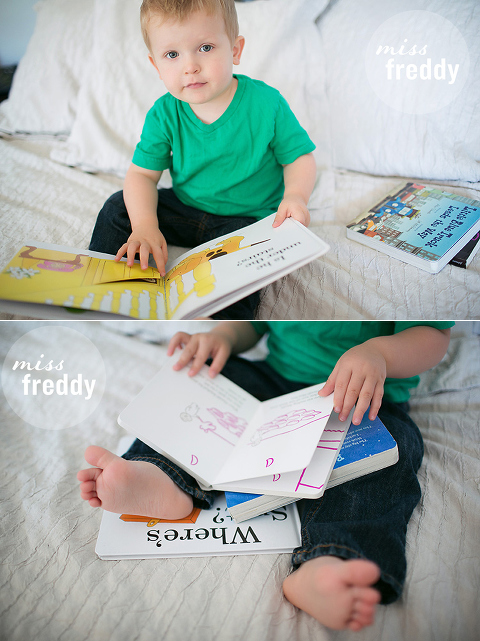 It was a beautiful day in Seattle so we hit up my favorite spot- the Alki Beach tide pools.  I adore where we live and Colin adores… ROCKS.
Back home for lunch & bed.  Colin is able to put himself down for naps now, which was a big milestone!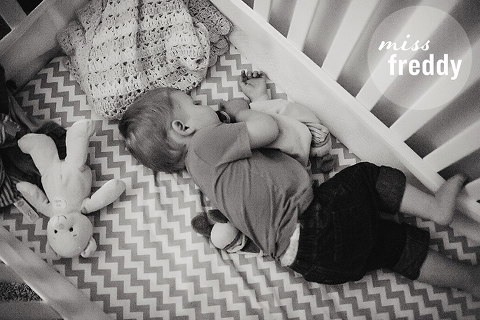 After nap we spent some time out on the patio.  My garden has been a bit neglected lately so, with the help of my gardening assistant, I harvested a bazillion tomatoes.  And we cleared out the rest of the garden (except the tomato plant & basil which are still growing).  The garden was a fun project this year and I definitely learned alot.  Although, aside from the romaine & tomato plants, nothing was too fruitful.  And I'm pretty sure I'm the first person in history that couldn't get a zucchini plant to grow.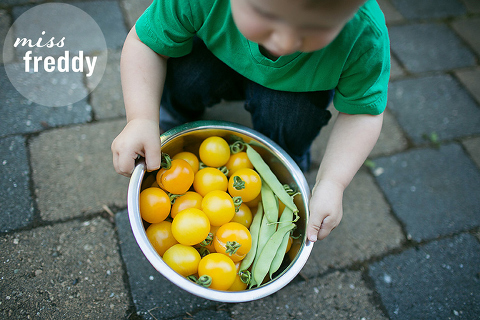 After Colin's dinner, we waited for Daddy to come home.  Colin's reaction to Daddy coming home from work  is my favorite (ignore the stains all over his shirt… he's a toddler).  Colin stands at the baby gate, watching the front door, then starts running & shrieking when John walks in.
Soon after Dad comes home it's time to start the bedtime routine.
Also, I discovered why we recently ran out of batteries in our bathroom scale… someone thinks it's hilarious to get on the scale & watch the numbers pop up.  Then get off the scale and watch them clear.  And repeat.  Repeat.  Repeat.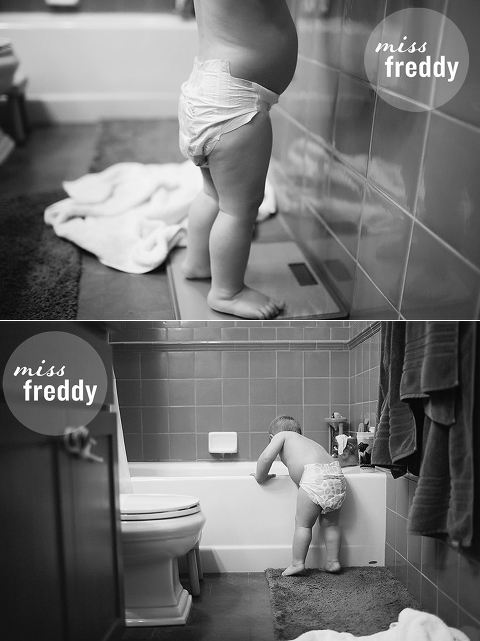 [Above] Colin is checking the bath to make sure the bubbles are to his liking.
After MORE books with Daddy [love how Colby is listening along], we call it a night!
In case you're curious, all photos were taken with my Canon 5DMarkiii & 35mm f/1.4 lens.
Want to see more days in our life?  Check out a day in May or one from January.