This year I've been devoting one week a month to a themed blog series with daily blog posts.  I've talked all about project life, shared some 'wish someone told me sooner' parenting advice, written about ways to preserve your memories/photos, revealed our favorite things in West Seattle, taught a few easy photo editing tips, celebrated my third birthday, and shared ideas for documenting childhood.  This week is all about my favorite apps!
---
 my favorite apps:  for me!
Aside from the usual suspects (Instagram, Facebook, Weather), these are the apps that I find myself clicking on most frequently.
1. Timehop.  I look at this guy daily.  For someone like me who shares quite a bit on social media, this app is such a fun historical journal to see what happened on this day in prior years.  There's a similar feature within Facebook, but I MUCH prefer this app because it pulls in your Photos + other social media content.  It's so fun!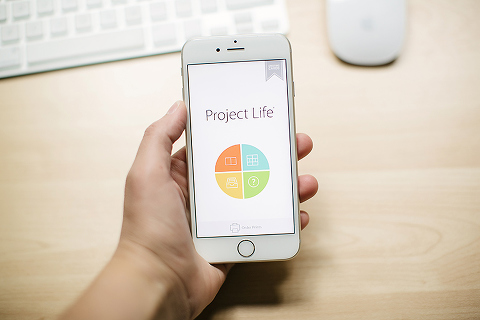 2.  Project Life.  No surprise here… I've only talked about it over & over again on the blog.  This app is a steal and makes memory keeping easy (like SUPER easy) and convenient.  I use this app monthly to pull together my family's photos into our family yearbook.

3.  Feedly.  Another app I check daily.  I subscribe to blogs I enjoy and then this app shows them all the new posts in a simple feed every day.  Sadly, I feel like the art of blogging is dying because my feed seems to be shorter & shorter every day, but I still look forward to seeing new articles every morning!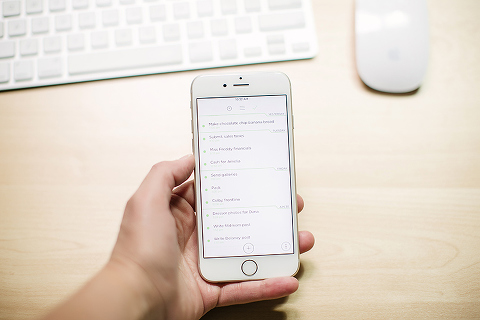 4.  Swipes. I use this bad boy MULTIPLE times a day.  It's my preferred to-do list app.  It's way simpler & prettier than the standard Reminders app.  In this one, you type a task, assign a date, and when it's complete you just SWIPE right.  Very gratifying to dominate the list!  (It also keeps a tally of how many days in a row you've finished your to-do's).
5.  Ibotta.  This is a new one to my phone, but it's earned me quite a bit of money already!  It's basically the future of couponing- you 'clip' a coupon and then redeem it for cash in the app.  If you've used Cartwheel at Target, it's the same thing but on a much larger scale.  Give it a try and earn $10 after your first time using this link!  Now, if only Trader Joe's would be added as an option, I'd be making BANK!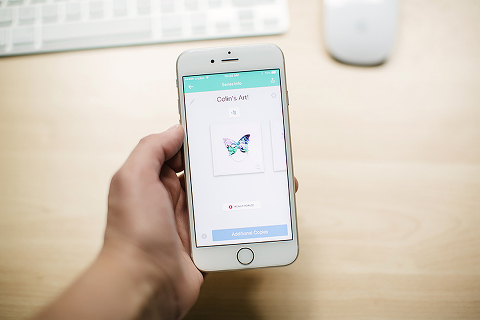 6.  Chatbooks.  I shared this app in last month's post about how I create simple, inexpensive books of my children's artwork, but in case you missed that… Chatbooks is a super slick app that syncs with Instagram.  You can sign up to automatically receive a small bound book every 60 photos you share.  Couldn't be easier!  Get a FREE Chatbook with the code EU4KCUZZ!
7.  1 Second Everyday.  I am in-freaking-love with this app.  I found out about it in January and gave it a whirl thinking I'd lose interest in a couple days or that it would be tiresome.  I am still going strong more than halfway through the year and I LOVE THE 3+ MINUTE VIDEO!  You can see some samples on my Instagram account…  I share a snippet every two weeks.
So, that's it… my favorite iPhone apps!  Any of those top YOUR list?
---
More favorite apps are coming all week long (still to come: health, photography & business)!  If you'd like to receive a summary in your email inbox at the end of the week, enter your email address here!