Around here, when we find a book we love, it gets requested over & over & over & over, until Mom/Dad can't take it anymore.  Overheard last night:  "What should we read tonight?'  SPEEDSTER COLIN!  'But we've read that every single night this week… pick something else.'  SPEEDSTER COLIN!
At least the kids have a love for reading.  For that, I'm thankful.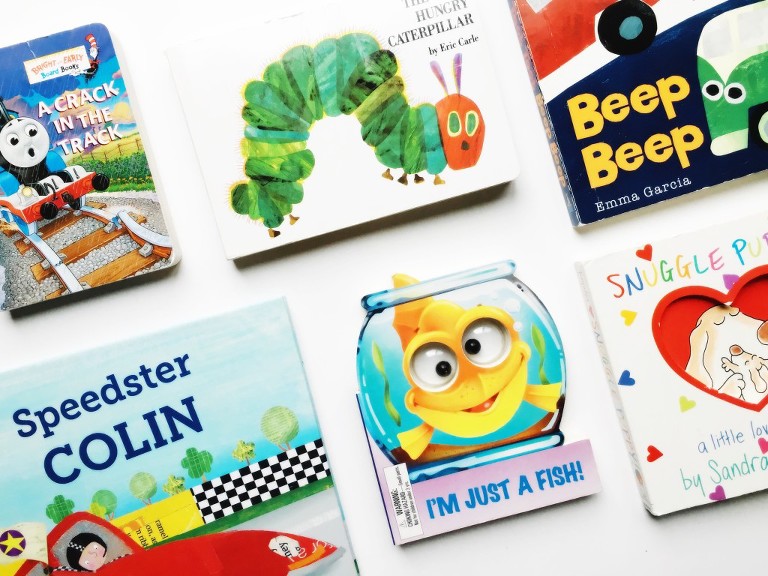 This is a list of our current favorites….
Kids Book Recommendations
What is your toddler's favorite book at the moment?  Please let me know so I can add it to our wishlist!
Want more kids book recommendations?  Check out last year's list or 2013's!
Disclaimer:  This post contains affiliate links. If you purchase a product through an affiliate link, you will pay the same price, but I receive a small commission.  I truly appreciate your support of my blog!