Ok, so now that we've created digital copies of all our photos, what should we do with them?  Sure, they're properly backed up on the computer now, but will anyone ever see them?
My favorite way to USE my digital photos is to create photo books.  I create one family yearbook each year that houses all of our photos & tells some of our stories.
Here are some of the quick & easy photo book solutions that I recommend!

document your story with project life
Guys, I've talked SO MUCH about Project Life on this blog, but here we go again (don't worry… I'll keep it short).  I use the Project Life App to create weekly page spreads that include our day-to-day photos and stories.  At the end of the year I pull the spreads into one album.  The Project Life App makes everything SO EASY and the pages are beautifully designed.
If Project Life sounds intriguing, you can read more about why I love it, how I do it, and see a finished album!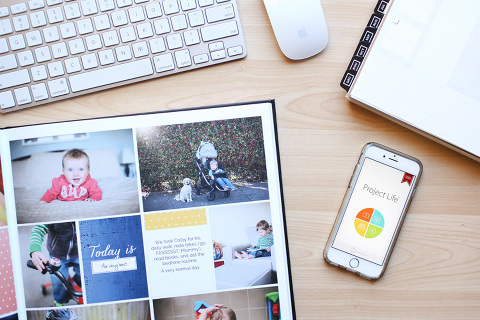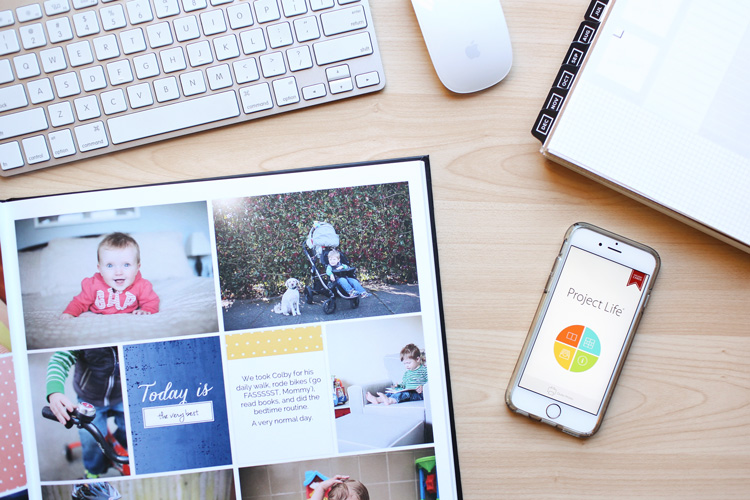 create a simple & inexpensive chatbook collection
For only $8 you can make a custom chatbook with your digital photos (or easily sync from Instagram/Facebook).  The books are small, with one photo per page, so they're simple and make a neat collection when you store all the volumes together.  Download the app and check it out (it's SO easy)!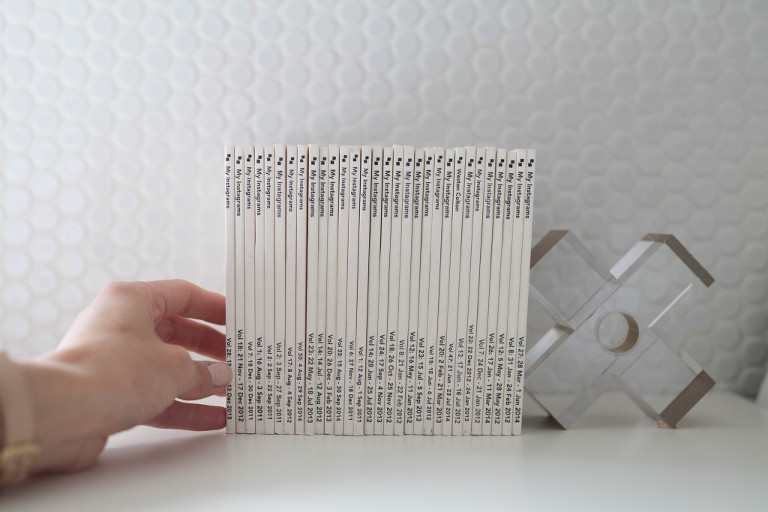 [photo credit: Chatbooks]
design high-quality photo books with pinhole press
I love Pinhole Press's products.  Their minimalist designs make the process simple and allow your photos to tell the story.  Also, their craftmanship and paper quality is seriously impressive.  Plus, they offer a really wide variety of photo books:  from children's flip books (shown below… how fun would those be with historical family photos!), to purse sized 'brag books', to their signature hardcover photo book (my personal favorite)… so many options!