Today marks two months since we moved to Seattle. Since we became Washington residents.
And for those of you who have asked how it's going? Here's how I feel about it. So far.
[even if you, specifically, didn't ask]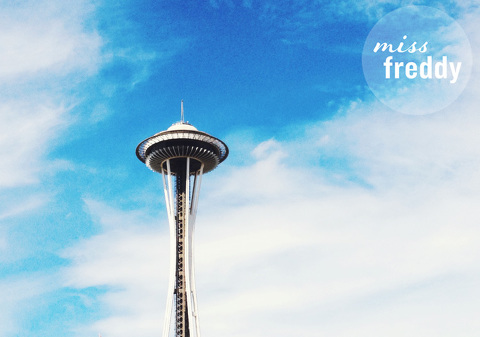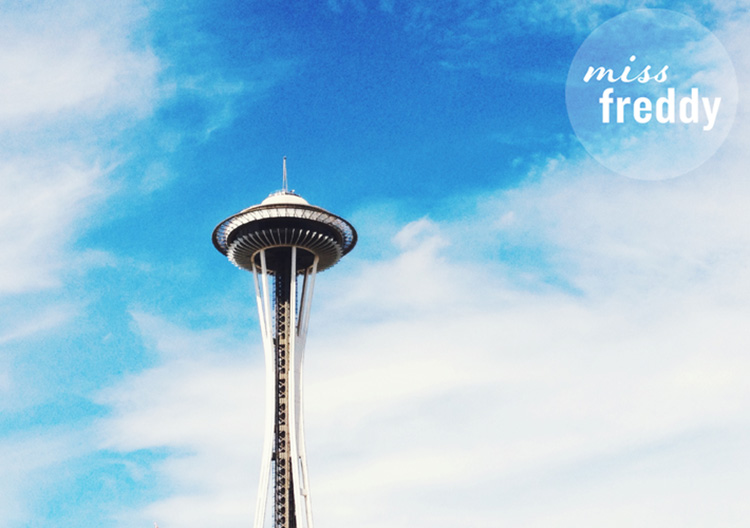 My favorite things:
1) The Nature. This is the most beautiful place I've ever lived. Hands down. Since moving here, many people have complimented us on being 'adventurous.' I have to laugh every time this word is used to describe us. Prior to moving here, our favorite hobby was Netflix. On a particularly 'adventurous' day, we went for a walk around a lake [Lake Harriet while we lived in MN or St Joe's Lake at Notre Dame]. It's something about the breathtaking beauty of our surroundings here that fires us up. The ridiculously tall pine trees, the mountains, the Puget Sound, Mount Rainier. There is just so much beauty here. And we are having so much fun exploring.
2) The Weather. Ok, hold up. Who loves the weather in Seattle? But, you see, we've had eight solid weeks of nonstop sunshine. There have been 2 days of rainfall since we moved here. TWO DAYS in SIXTY. The summers here are unbelievable. I know this won't last forever. I know many grey days are in the very near future. But for now, weather is on my favorite list. [if you're hoping to visit us, make a note of this!]
3) The Lifestyle John & I aren't exactly hippies, but I will admit we have hippy tendencies. We drive a Prius. John is obsessive about recycling. I love using cloth diapers on Colin. And I can be a bit particular about the origins of my food. We fit right in here. It's such a silly thing, but it made me GIDDY when I found out the city would pick up FOOD COMPOST! I bought a cute little compost pail

for my countertops and I get a thrill from dumping food scraps into it [total nerd alert]. And speaking of food, farmers markets are EVERYWHERE. We walk to the West Seattle Farmers Market every Sunday morning and I don't have to feel like a weirdo when I ask if the farm fresh eggs are 'pasture-raised' instead of just 'cage-free'. Real food is finally accessible & a bit more affordable. It's fabulous.
4) The Walking. Need a pediatrician? I can walk to her. A wading pool? I can walk to it. Need a grocery store? Walk. Farmers market? Walk. A church? Walk. Just moved and need a sleeper sofa to accommodate your guests? Walk to 'Sleepers in Seattle', the top sleeper sofa store in Seattle! [wait, what?] I'm telling you. It's eerie. I need something and it seems to appear… within walking distance. Remember when I was afraid to leave the Midwest because there might not be frozen custard? Yup, that appeared around the corner too [dangerous].
5) The Culture. Recently I was asked if I was experiencing 'culture shock' here. And to be honest, I fully expected to be hit hard when I left the Midwest. In my thirty years of life I've resided in Wisconsin, Indiana & Minnesota [with the exception of a semester in Ireland] so I was fearful of finding my way outside of the Midwest. But one really cool thing about Seattle is that it's a city full of transplants. Which means PEOPLE ARE SO FRIENDLY. I have met more neighbors in 4 weeks here than I met in the 4 years we lived in our MN home. [take that, 'Minnesota nice'!]
6) I really wanted to keep this favorites list to five, but I absolutely CANNOT leave out The Beach. Awhile back I blogged about our first visit to Alki Beach. I had no idea how frequently I'd visit. I go there multiple times a week with my boys [Colin & Colby Jack]. Just to walk. Or for Stroller Strides. Or on Saturday mornings for yoga on the beach. [me? SO excited to get up early on a Saturday? yoga on the beach has changed me!]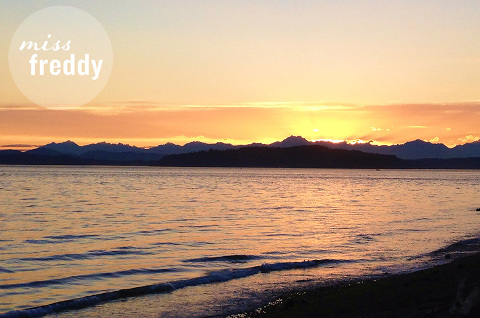 My not-so-favorite things:
1) THERE IS NO CHIPOTLE IN WEST SEATTLE. Sigh. First world problem, I know. But Chipotle became a staple in our weekly routine. It is my night off from cooking. And now we have to drive like 20 minutes to find one. Worth it? Yeah, sure, I suppose. Sure wish we could walk to one instead.
2) It's hard not having friends or family here… yet. Will this post entice someone I love to move here? I HOPE SO!!! Until then, I will continue going to meetup playdates like it's my job [well, it kind of is].
That's it. My not-so-favorite list is short & topped with 'no Chipotle' so I think it's safe to say things are going well for us in Seattle.
Note: Photos were taken with my iPhone 4S. Stay tuned for my next blog post – tips on taking better iPhone photos [and my favorite apps for editing]!