Wow, it's been over two months since I last shared a post about hiking.  Between doing repeat hikes, entertaining visitors of the non-hiking variety, and travel, there hasn't been any new ground covered worth sharing here!
But a few weeks ago, we finally went exploring again.  With the help of a new app, we chose Twin Falls in North Bend [if North Bend sounds familiar it could be because of this or this.]
Here are a few of the highlights, captured on my iPhone camera: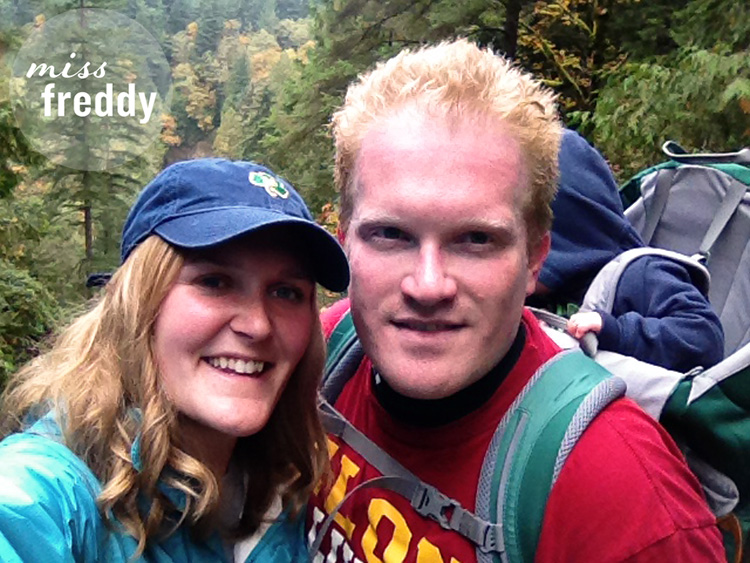 The hike was about 3 miles and took just under 2 hours.  It's considered 'easy' but we still found it to be a good workout.  Especially for John since he was the one carrying 20+ extra pounds on his back.
The elevation gain wasn't too significant [500 feet] but it was more of a rolling up & down & up & down & then back up again.  So, in actuality, it felt like we'd climbed much more than 500 feet.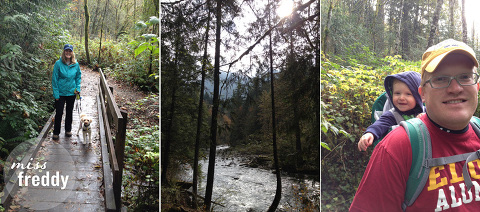 As the name implies, the hike is centered around a waterfall… and the creek runs alongside much of the path, making for some incredible views.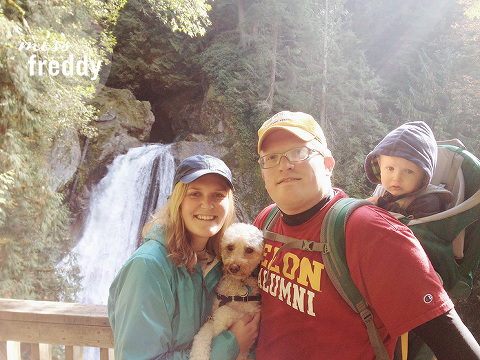 Once we made it to the falls, we took the family photo [above]… don't both of our kids look absolutely thrilled to be on this hike?  I swear both Colby & Colin had a great time, even though this photo suggests otherwise.
The only negative of this hike was that we weren't clear on where the trail actually ended and we accidentally continued hiking a bit too far. The falls are 'the end' of the 3 mile hike but the path feeds into a much larger one [10+ miles].  So, we got a teeny bit of extra exercise and know better for next time! [we only did an extra 10 mins or so… not the full 10 extra miles!]