what's next for Miss Freddy?
This upcoming year, I'll be focusing more on the Photo Organizing side of my business and less on Photography. The demand for my organizing services is increasing, while bookings for photo sessions have been decreasing. I'm not retiring from photography– I'll continue offering mini sessions seasonally for my local clients, but attempt to move away from full photo sessions (which will hopefully help me strike a better balance of family time on weekends/week nights). As far as travel plans for 2020, I hope to offer mini sessions again next summer in Seattle, but I am not planning to make my fall trip to Minneapolis or my winter trip to Seattle (it always rains for that tree farm day anyway)!
Enough about what I'm NOT doing… and more about what I AM doing: I'm excited to continue developing MORE online education. I'm working on Photo Editing courses (hopefully ready by the end of summer), a Family Yearbooks course (hopefully ready by the end of the year), and beyond that I have other course ideas I can't wait to explore further.
As always, I'll still be here creating FREE content on my Instagram and blog too. I hope you're excited for more!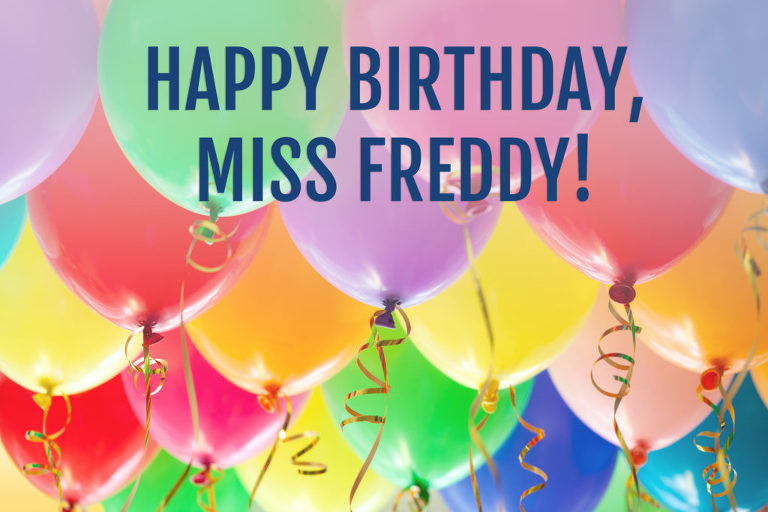 giveaway #3
Every year I celebrate Miss Freddy's "birthday" with a giveaway or contest and this year I've decided to do THREE giveaways, one for each facet of my business: photography, photo organizing, and online courses. [See these posts for Giveaway #1 and Giveaway #2.]
Today's giveaway is for FREE REGISTRATION IN AN ONLINE COURSE ($49 value)! You can choose from my Backup Bootcamp, Organizing Old Photos, DSLR Basics or Photo Editing (releasing soon!) courses. There will be SIX winners chosen for this giveaway.
The contest will close Sunday night. The winner will be announced Monday, June 24th.
a Rafflecopter giveaway