For years, my favorite place for photo gifts has been Pinhole Press.  I think they have such fun, unique photo gift ideas. And the quality is awesome!  
In preparation for the holidays, I've pulled together my favorite photo gift ideas… for all ages!  Everything is under $30 and takes only a few minutes to design.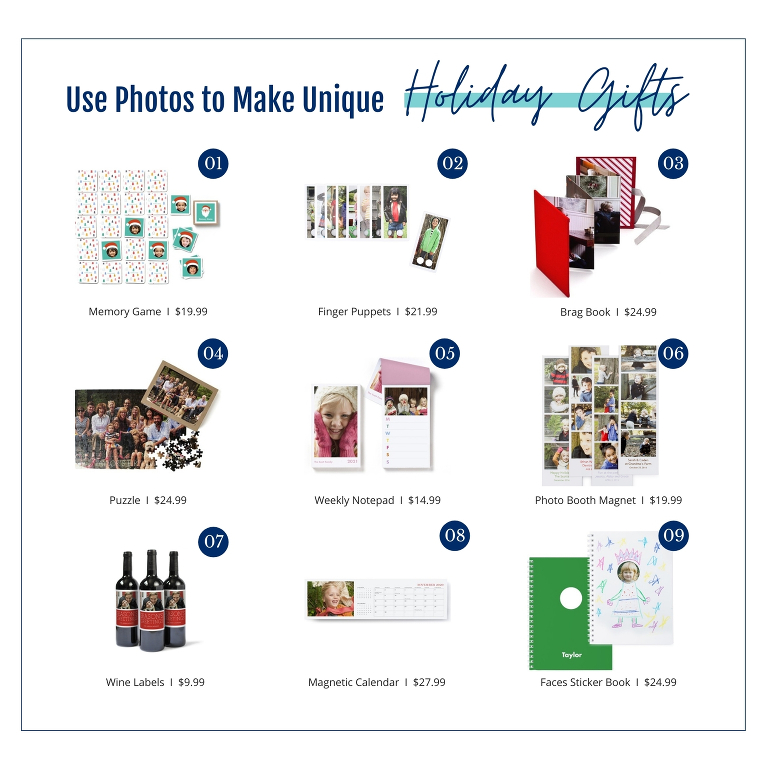 Note: This post contains affiliate links which means I will make a small commission (at no cost to you) if you make a purchase.
holiday photo gift ideas
Use code MISSFREDDY15 for 15% OFF your entire Pinhole Press purchase!
Want more ideas?
Check out the gift ideas I've shared in these posts from the archives:
Cute Photo Gifts For Moms
Photo Gift Ideas For Kids
Photo Gifts For Grandparents