Seattle is growing LIKE CRAZY.  It's currently the fastest growing city in the country and, living here, that's obvious.  Within one mile of our home, in any direction, there are thousands of new condos/apartments being built.  Let's stay positive and focus on how awesome it is to have that many construction cranes within walking distance when you have a toddler to entertain (and not discuss the parking issues or insane real estate prices).  But really, I totally get it.  Seattle is a pretty amazing place to live.
Before moving here almost two years ago, I spent my entire life in the Midwest.  Born and raised in Wisconsin, I attended college in Indiana & then started my career in Minnesota.  The decision to relocate to Seattle was exhilarating and also terrifying.  Part of me worried that I wouldn't ever feel I 'belonged' anywhere outside of the Midwest.
Luckily, that wasn't the case.  With so many transplants (see above about fastest growing city!), I didn't have trouble settling into Seattle at all.  Except I have learned a few new things along the way….
a midwesterner's survival guide to living in seattle
1)  prepare for the weather
I could probably write an entire post about the weather (spoiler alert: don't worry too much, you've already survived the worst).  The most important thing is to buy a raincoat you love.  People who live here don't use umbrellas.  Probably because the rain isn't normally the heavy type that frequents the Midwest.  THERE ARE NO THUNDERSTORMS HERE!  (I didn't think I'd miss them, but I DO!!!)
Soon after moving, I learned about something called a 'marine layer'… a concept that was completely foreign to me.  It's basically a fog that settles over the water in the morning and "burns off" as the day goes on.  I kind of love it.  Once it's gone, on a clear day, people use the phrase "mountain's out" if Mt Rainier is visible.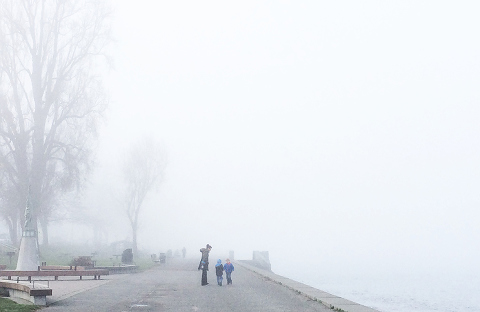 [for a better view of a marine layer, check out this amazing video!]
One last (kind of important) thing about the weather: you must understand that THERE IS NO CENTRAL AIR CONDITIONING.  Buy a window unit before you move because when the heat hits, those things are NOT EASY to find in the city.  (And the heat WILL hit… don't listen to the people who say you 'totally don't need air conditioning'… they must be high.)
2)  get a tattoo
You can laugh at that suggestion, but, truly, ink is EVERYWHERE here.  I'm sure some people only have one or two, but it feels like full arm sleeves, complete leg coverings or neck tattoos seem most common.  I sometimes feel out of place since I don't have any tattoos, but I could easily fix that at one of the three tattoo parlors within walking distance of our house.
3)  learn to love hiking
After spending my whole life in the flat Midwest, living near mountains is pretty rad.  Hiking is the perfect way to explore them and get a great workout (for free).  My advice is to invest in some good hiking boots & a comfortable hydration pack.
Oh and definitely download the free ALL TRAILS app.  You can filter by distance, proximity, skill level & type of sights.  It's perfect!
4)  get excited about recycling
If you're going to live on the West Coast, you need to love recycling.  In Seattle, they only collect trash every other week, but they take food/yard waste and recycling every week.  I was so excited to find out that the city collects compost/food waste, until I discovered that separating food waste can be a nasty (and stinky!) task.  A countertop compost pail (with built-in air filter) is the trick.  Also, a helpful neighbor pointed out that these biodegradable pail liners really cut down on the mess.
5)  pretend you have a compact car
I don't have the official stats, but I'm pretty sure 97.1% of the city's parking spots are labeled 'compact.'  I didn't know if my Prius V was considered 'compact', but once I noticed a minivan & suburban parked next to each other, both in compact spots (no joke), I realized that anything goes when it comes to parking.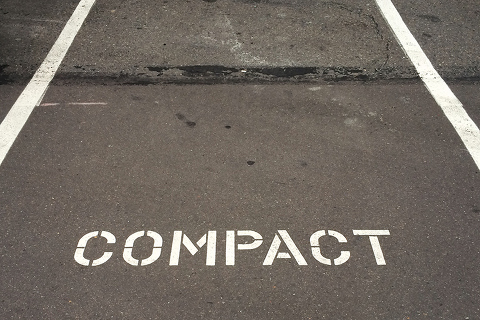 While we are talking about cars… traffic.  So much traffic.  Usually with absolutely no rhyme or reason.
Enjoyed this post?  Check out my guide for entertaining visitors (aka: "seeing seattle in a weekend").
Are you a transplant too?  What surprised you most about living in Seattle?