Colin,
You are five years old, baby boy!  Life these days is ALL ABOUT LEGOS.  You wake me up every morning asking to watch "a lego city video" so we pull up your amazon wish list and pick one of the lego city kits (the amazon listings have brief video promos that animate each set).  Even funnier, lego booklets have replaced your 'lovey' as the items you want to take with you when we leave the house.  You spend hours every day pouring over your lego instruction booklets and analyzing the sets featured on the back… and then asking me to add each one onto your amazon wishlist.  You're lucky your birthday and Christmas fall so close together because it's about to get LEGO CRAZY up in here.
I'm so impressed by your ability to follow the Lego directions and put together sets that are intended for kids well beyond your age.  You have such an analytical mind and are incredible at problem solving.  You're exact and precise, like your Dad, which means you follow the directions to-a-T and have no problem correcting an adult (ahem… usually your mom)… if they make a mistake during assembly.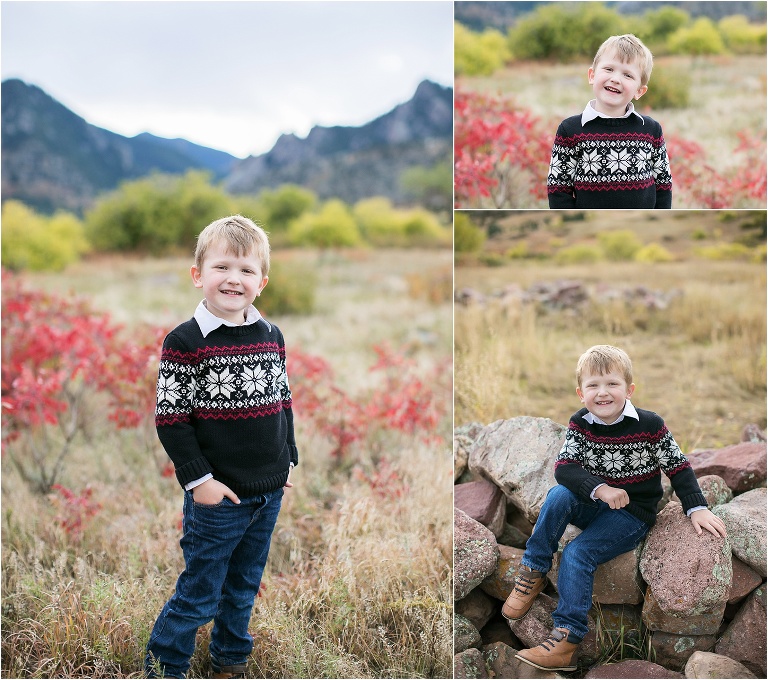 Your obsession with numbers continues.  During your Pre-K conference, your teachers explained that the 'standard' is for children to count and identify the numbers 1-10 by Christmas.  They laughed and said 'obviously that's no problem for Colin' because, dang kid, you're counting into the thousands… forwards… backwards… and can even do simple addition and subtraction!  I can't wait to see where this passion for numbers takes you in life.
And, though you're too humble to admit it, your reading abilities are exceptional.  You're devouring books now, only needing mom or dad to help you with an occasional word.  It's really impressive.  During your first weeks of Pre-K, there was a project where you cut out the pages of a Pete the Cat story, put them in order, and had to 'read' the finished book to the teacher.  You came home wanting to re-create this book project with ALL the Pete the Cat books!  Books + assigning NUMBERS to each page = a perfect project for Colin.
Lastly, your imagination is wild, kiddo.  You're constantly coming up with creative stories about things that 'happened to my friend'… but we are working on that fine line between 'telling stories' and 'lying to Mom.'  Speaking of lies, we are also working on not-blaming-Jill-for-everything.
Colin, it's been so much fun to watch your mind at work this year!  I'm so lucky to spend my days with you.
Love, Momma
---
See more letters to Colin:  the first year I two years I  three years  I  four years
SaveSave