This year I've been devoting one week a month to a themed blog series, with daily blog posts.  I've talked all about project life, shared some 'wish someone told me sooner' parenting advice, written about ways to preserve your memories/photos, revealed our favorite things in West Seattle, and this week is ALL ABOUT PHOTO EDITING!
---
I've already covered my tips for editing on your phone, three super simple photoshop tricks to improve your blog photos, how I edit skin to keep it looking natural, and today I'm sharing a HUGE SECRET:  sometimes I swap heads in Photoshop to make the 'perfect' portrait. (gasp!)
I know, I know… but I specialize in photographing families with very young children and occasionally little kids don't like to look right at the camera and smile at the exact same second.  Hard to believe right?  On average I use this little trick 1-2 times for each session… so, not every photo I share is fake!
how to swap heads in Photoshop
I will only do a headswap if the two original photos are in the exact same location/pose/lighting.  I never attempt to take a sad face from the beginning of the session & swap it with a happy face from the end of the session because it just won't look natural.
Take, for example, these photos of 3 & 1 year old siblings.  The photo on the left is totally adorable, but older brother flashed his charming smile a second later (right) and baby girl chose that moment to look down.  I decided to combine the two to create a photo of two smiling (and really, really cute) siblings.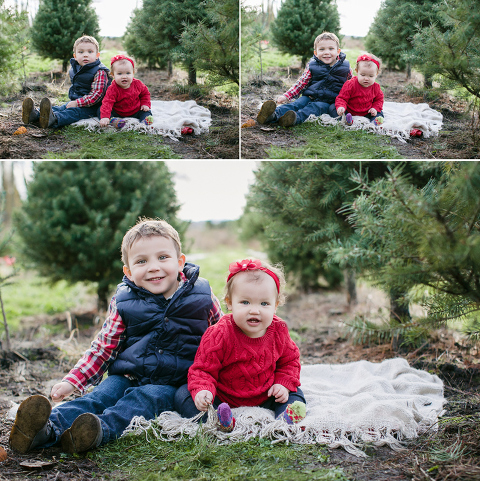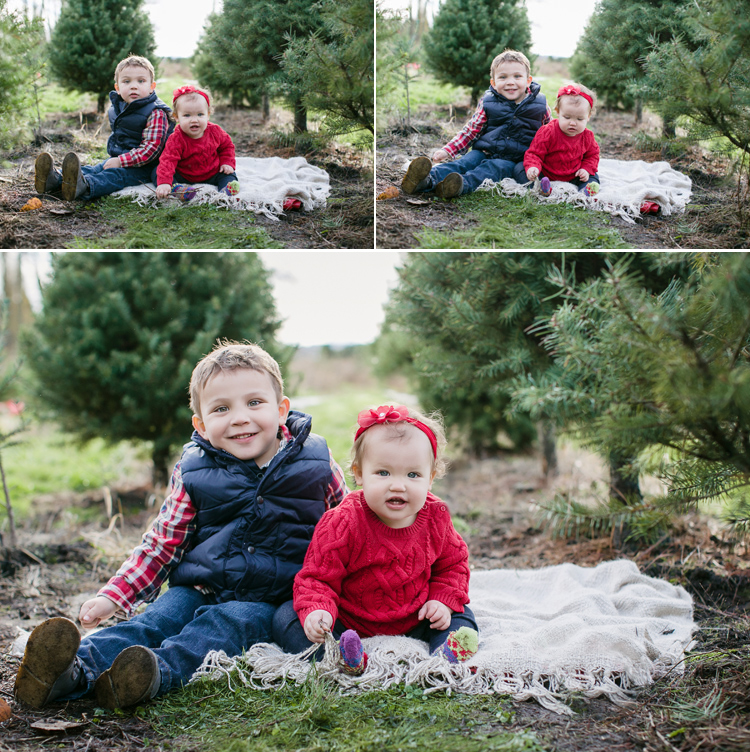 Step 1:  Select the 'new' head.  I use a square to select a larger area, not just the face itself.
Step 2:  Paste onto the original photo.
Step 3:  Create a layer mask and 'reveal all.'
Step 4:  Use the paintbrush tool at 100% opacity to paint off the replacement face area until it blends perfectly.
Helpful tip:  If you have a photo where the subject is looking at the camera in both takes (unlike the example above), when you paste the replacement face on top of the original image, change the opacity of the replacement layer to be 50% and move it around until the eyes line up.  Then change it back to 100% opacity and proceed.  This makes the process even easier (and faster) than the one shown in my video tutorial below because you aren't moving the image side-to-side & up-and-down to find the most natural fit for the face.
how to swap heads in photoshop: video tutorial
See the edits in action!
I'm sharing more photo editing tips & photoshop tutorials all week long.  If you'd like to receive a summary in your email inbox at the end of the week,
enter your email address here!